DESIGNER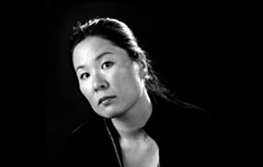 Hikaru Mori
After graduating from Tokyo University of the Arts in 1991, moved to Italy. In Milan, the project will be carried out from an integrated and fluid standpoint, focusing on design, architecture and landscape.
Since 1999, he has formed a building unit with MAURI ZIO ZITO as ZITO + MORI.
Major works include lighting system "ADAM" (LUCITALIA), bathroom system "STONE LIKES WATER" (PIBAMARMI), and lighting "Carmencita" (NEMO-CASSINA). Architectural works include "FEUDI DI SAN GREGORIO" (winery), "BISCEGLIA" (winery), "Atripalda City Municipal Park", "Vigna la Corte" (complex commercial accommodation). Received the Campania Architecture Award from the Italian Architectural Institute in 2010. 2011 "Ischia International Architecture Award" Silver Award.