DESIGNER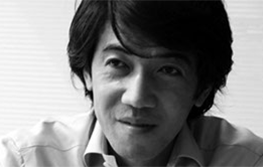 Hisawa Shimizu
Born in Nagasaki Prefecture in 1964. After graduating from Kuwasawa Design School, after working for Canon Inc., he is currently the representative / designer of S & O DESIGN Co., Ltd. Part-time lecturer at Kuwasawa Design School.
As the chief designer of Canon's digital camera "IXY Digital", he has led the series to the No. 1 share in the world and has won many German iF Awards and G Marks, and has a high track record in the field of industrial design.
In recent years, he has also worked on limited-edition works, and his representative work "Mirror Hairstyle" series is sold through the French gallery "Galerie DOWN TOWN". In 2011, he held a solo exhibition at "Galerie VIVID" in the Netherlands and announced the new "FRUITS" series. .. 2011 "Ischia International Architecture Award" Silver Award.