DESIGNER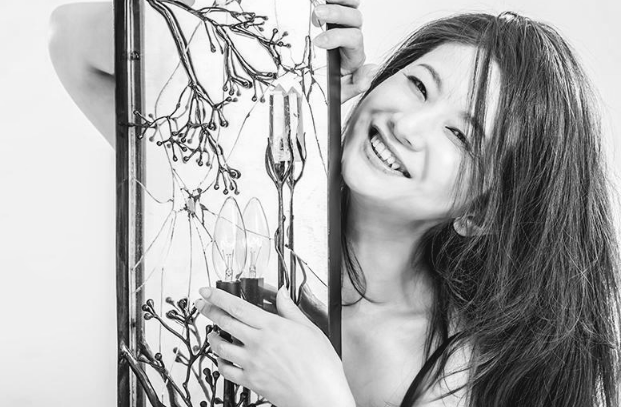 Yuki Okamoto
Metal craftsman. Born in Hiroshima prefecture.
In 1995, he became a disciple of Mr. Koji Mitsumura, a blacksmith from a securities company OL, and is active in Japan and abroad as a rare female blacksmith in Japan. Providing works in a wide range of fields, from large lobby objects to Wacoal underwear projects. He has appeared on many TV and radio commercials, including Shiseido and Suntory commercials. At the same time, he has exhibited his works at exhibitions nationwide such as solo exhibitions and artist exhibitions.
Produced a trophy for the Hiroshima International Film Festival in 2019. As a craftsman, he has consistently brought iron to life in his studio in Hiroshima. Her style of creating by hitting the heated iron as it stretches is supple, bewitching, soft, and attracts and keeps the viewer.